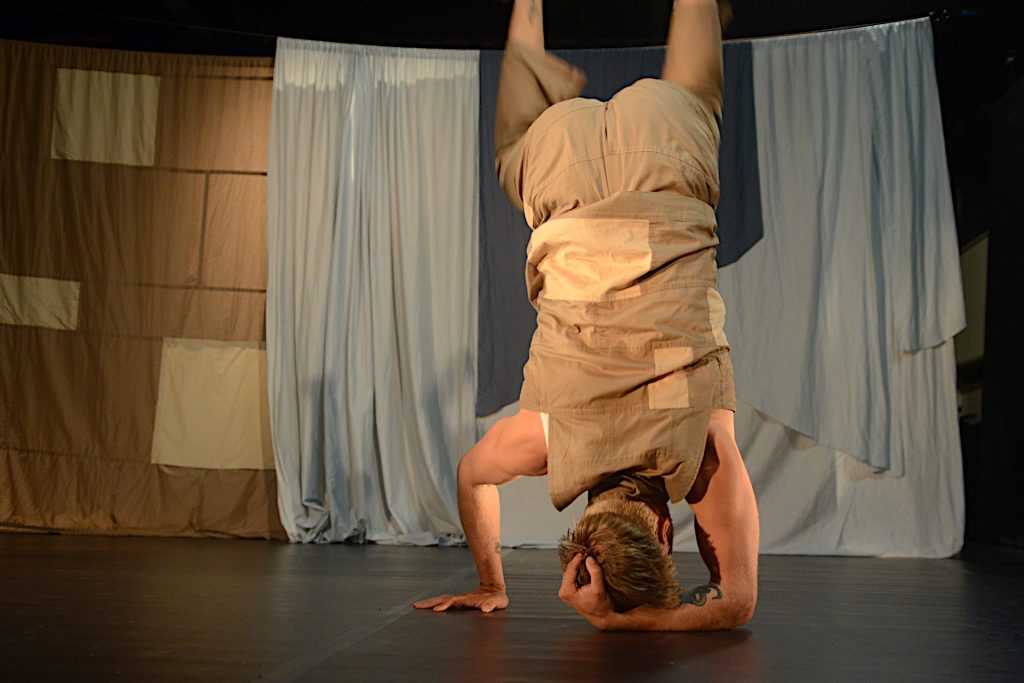 Golden Thread and Broken Pot
In this dance theatre piece we follow two characters that live on one side each of a big wall. One is looking for a family and the other is looking for a home. Can they help each other to find what they are looking for?
The story is inspired by kintsugi and its symbolism. Kintsugi is a Japanese concept about mending broken porcelain by gluing it together with gold. By being filled with gold the cracks themselves become the most valuable. This thought we apply on other situations, and the cracks between us and inside ourselves. In what can seem like a mistake, there is always the seed for something new to be created!
Choreography/directing: Kyrie Oda
Text/directing: Elie Marchand
Music: Saga Björklund-Jönsson
Costume and scenography: Shogo Hirata
Length: 35 min
Target age group: 3-9 years old
Number of people on stage: 2
Number of people on tour: 3